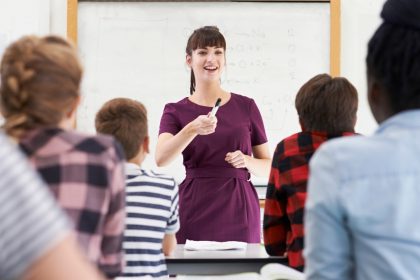 Parents in Huddersfield looking for a grammar school place normally have a choice between two options: Calderdale (Crossley Heath Grammar School and North Halifax Grammar School) and Heckmondwike Grammar School.
There are all excellent schools. I would strongly advise parents to visit the schools on their Open Days which are normally held in June (please visit the school websites for further details). Don't leave it until Year 5 to visit the schools; there is no age restriction on children at the Open Days. I would suggest visiting them in Year 4.
Use the open days to help decide which school you prefer. They all obtain excellent results, so I would suggest going on your instinct about the ethos of the school from the headteacher's talk, the children you meet during the event (are they engaged, confident, personable for example?) and the buildings / facilities of the school.
In addition, here are a number of practical suggestions you might want to consider when making your choice.
Journey Time – it will obviously depend where you live in Huddersfield, but it is generally easier to travel to the Calderdale grammar schools. Crossley Heath is the nearest school to Huddersfield and there are private buses that run from various locations in Huddersfield. A journey to Heckmondwike may involve 2 buses. Buses to Heckmondwike run from Huddersfield bus station, so consider how your children will get there.
Entrance examination – the Calderdale schools have a joint examination that involves English Comprehension, English Writing, Maths Multiple Mhoice and Verbal Reasoning Multiple Choice. Heckmondwike also includes Non Verbal Reasoning. It doesn't have a writing paper and the comprehension test is multiple choice rather than requiring detailed, written answers. If your child is good at writing and enjoys English, I would say that the Calderdale test favours them over Heckmondwike.
Chances of success – I would say that is generally much easier to secure a place at the Calderdale grammar schools than at Heckmondwike. There are simply more places available as the test is shared between two schools. Just over 1000 children take the Calderdale test and a ranking of around 400 (417 in 2018) will secure you a place at Crossley Heath Grammar School. There are only 180 places at Heckmondwike and around 800 children take the test. In addition around a quarter of these places may go to children living in the catchment area around the school. There is no catchment area for the Calderdale test.
My experience is that only the most able children in Huddersfield (who might achieve a ranking in the top 100 in the Calderdale test) will be able to secure a place at Heckmondwike. If you want to attend Heckmondwike as your first choice, I would recommend taking the Calderdale test as a reserve option. However, if you prefer Crossley Heath, I would focus all your energies onto this test. You are unlikely to secure a place at Heckmondwike if you miss out in the Calderdale test.